VISION & MISSION
Our vision is to inspire and support a lifetime of empathy, creativity, and curiosity.
We're on a mission to create beautiful products to be enjoyed and shared across generations: Old School skills and values made fresh and made to last with sustainably sourced materials.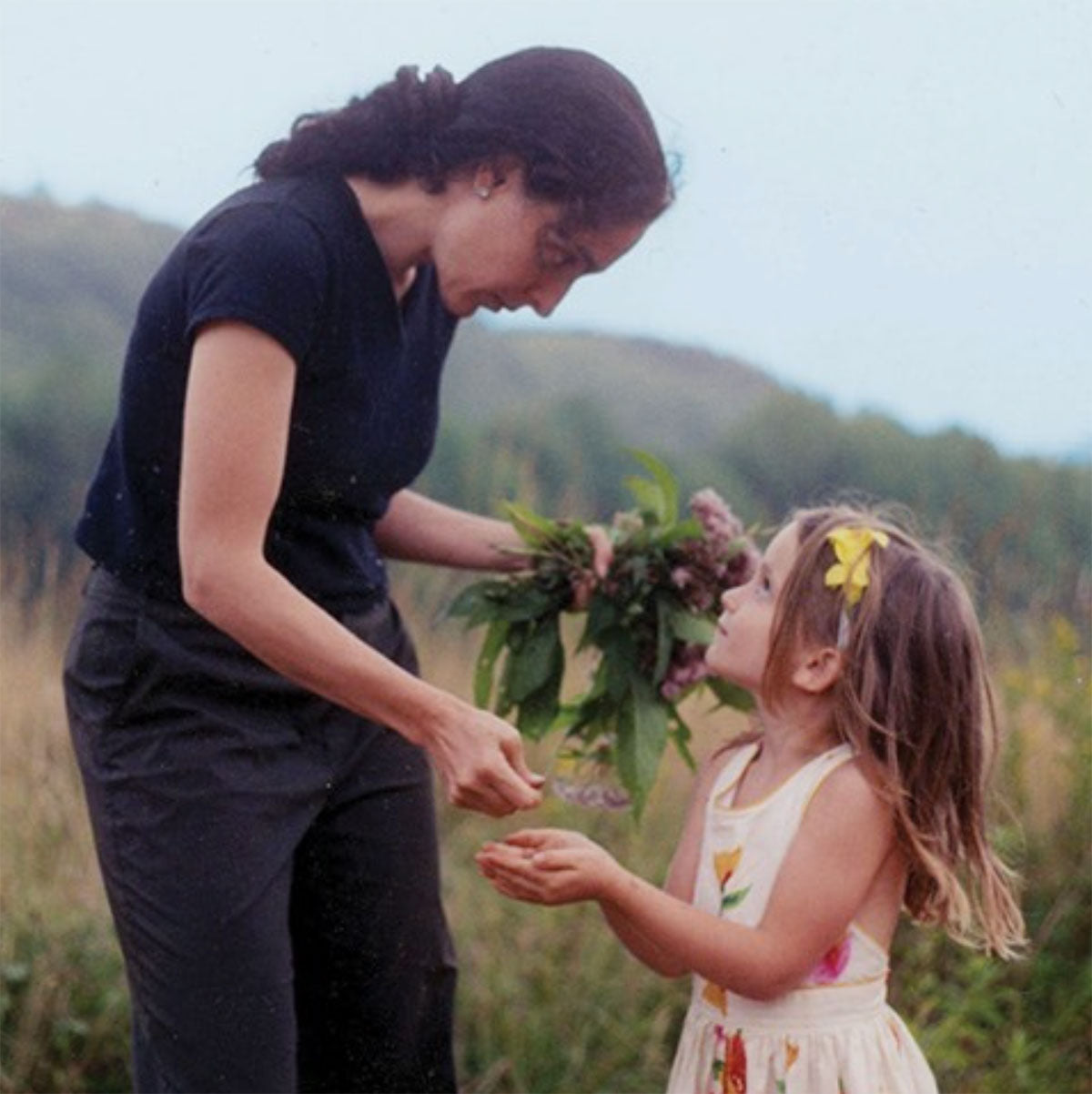 Over twenty-five years ago, I wanted to create a new paradigm for what it meant to be a working mother. I refused to accept the compromise of work versus family. My office was in the basement, where I could be close to my kids and they could experience what we did. My husband Saxton and I put in long hours, and along with the help of friends and family, we grew our business while raising our children. Parenting in the same realm as a home-based business clarified our values. As we were encouraging creative thinking, open-ended play, and meaningful communication in our young children, we were also infusing them into the products we developed.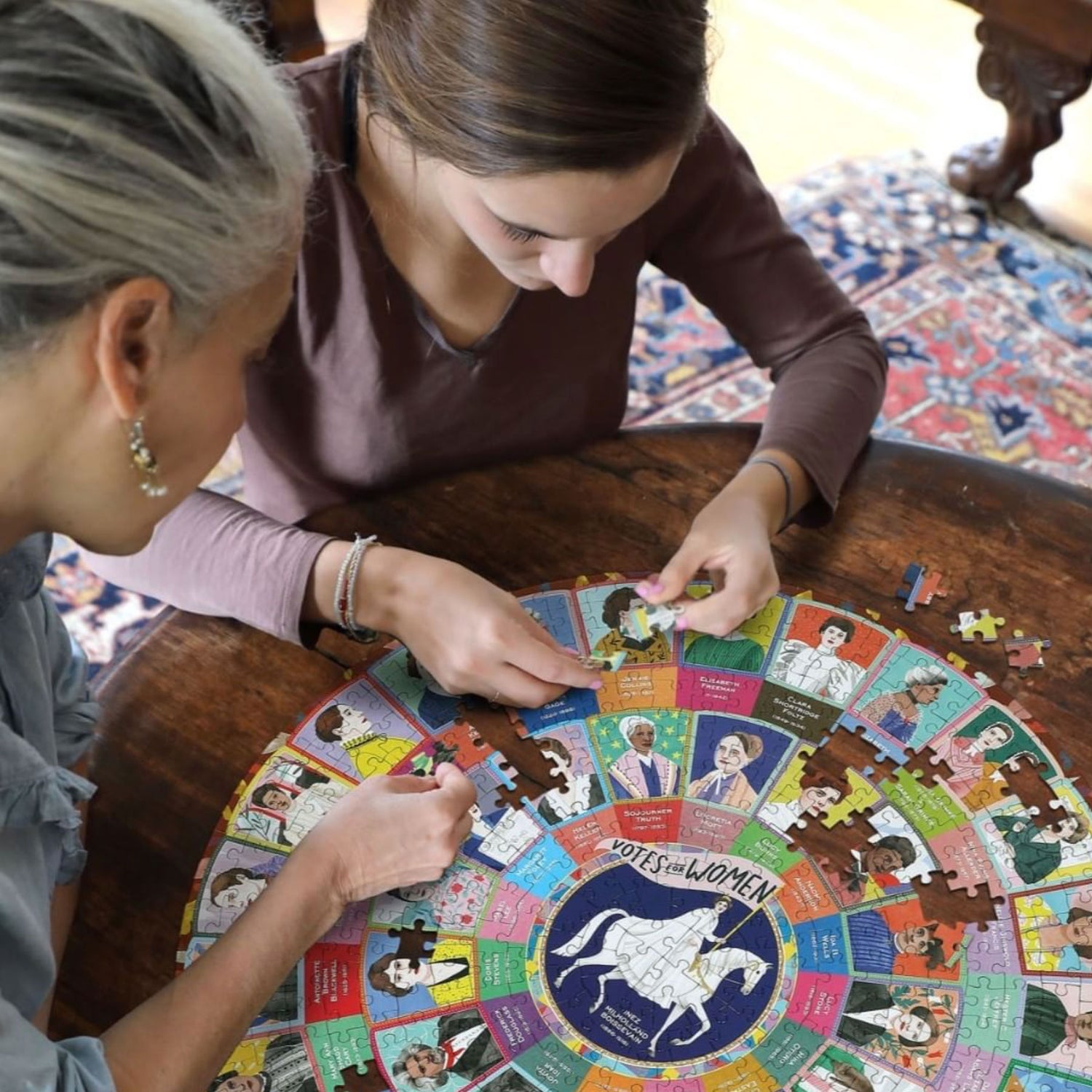 For over 27 years we have made products that reflect our commitment to family, community, cooperation, inclusion, respect, and the power of honest communication. As our children grew into adults we realized that at every age we should take time to play and create opportunities to spend time together as a family, and so the Piece & Love puzzle brand was born. A natural expansion of the eeBoo lifestyle into adulthood.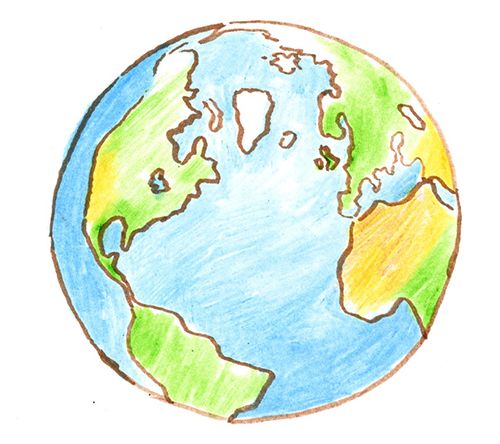 A healthy planet is our priority. We use minimal packaging and plastic components, recycled materials, and vegetable-based inks. We can also now proudly say that we are expanding our commitment to sustainability by using FSC®-certified paper. By choosing FSC®-certified products, you are supporting responsible management of the world's forests to preserve biological diversity and benefit the lives of workers and local communities while sustaining economic viability. eeBoo's FSC License code is FSC-N003607.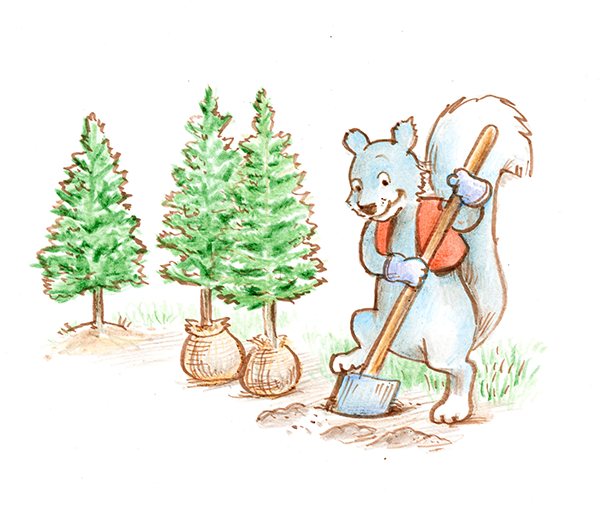 As of 2022 eeBoo is certified Climate Neutral by ClimatePartner. We achieve this by calculating, reducing, and offsetting CO₂ emissions on a yearly basis. See eeBoo's current carbon offset project here.
We also believe in reducing waste, which is why quality is so important to us. Our products are designed with such care that they can be handed down and used again and again.

eeBoo products are safety tested to exceed the most stringent safety standards.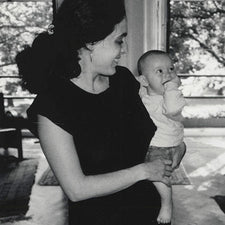 1994
Happy and busy and making things. Mia gives birth to Eyck and eeBoo is also born. eeBoo receives our first Oppenheim Best Toy Award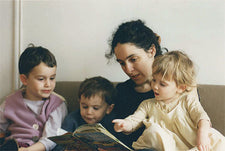 1996
Twins arrive, Mia & Saxton welcome 3 children under 3. Charting a new paradigm: Running a creative business and making time to get down on the floor and play.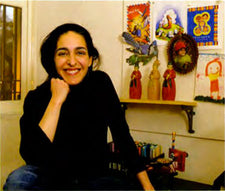 1998
eeBoo moves office from twin's bedroom to the basement and commits to sustainably sourced materials.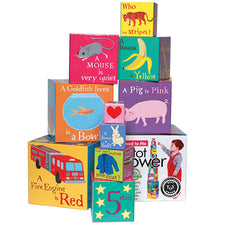 1999
eeBoo creates products introducing written words to very early learners . "But 2-year-olds can't read," and we say, "So we read to them."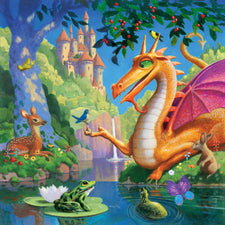 2001
In the heyday of licensing, eeBoo commissions only original art from well-loved, award-winning children's book illustrators.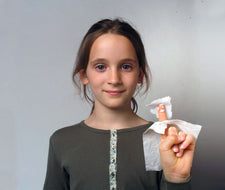 2002
Weekend escapes to the countryside: no screens, plenty of art supplies, and freedom. eeBoo begins to develop a "Curriculum
for the Whole Child" with help from gifted teachers, psychologists, artists, parents and children.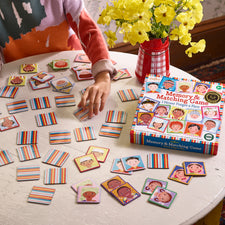 2003
US invades Iraq and Afghanistan. eeBoo creates what becomes its signature product, I Never Forget a Face, to remind people that beautiful children live everywhere in the world, including those places where we are at war.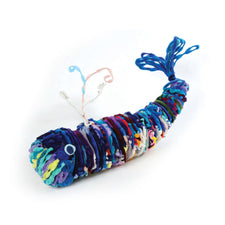 2005
eeBoo moves out of the basement and into a grand converted ballroom. The industry trend is craft kits; we expand into beautiful high quality materials for making art and non-directed creative play.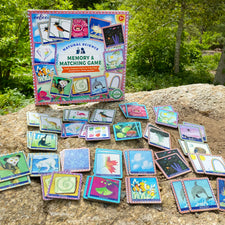 2007
eeBoo develops fresh and challenging natural history products to help children better understand the natural world and inspire them to protect the planet.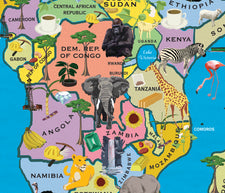 2008
As our kids learn more about the world we share, eeBoo adds to its maps, geography games, and activities introducing foreign languages.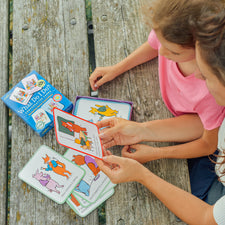 2014
Kids leave home and, upon reflection, we gain a new perspective on a child's developmental arc and the importance of social navigation and emotional intelligence. "Conversation Cards," designed to address these issues for all learning levels, becomes one of our most useful and differentiated lines.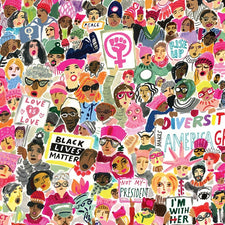 2017
eeBoo gives birth to Piece & Love, "Jigsaw puzzles made fresh," making us a lifestyle brand for all ages, bringing beautiful, well-made products to support our customer's interests while offering opportunities to engage with family and friends across generations.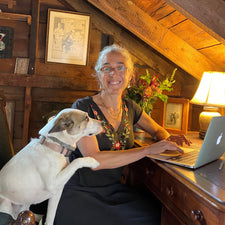 2020
An upside down year! eeBoo goes remote; Mia and Sax work from the Barn in Massachusetts and start robust Direct-to-Consumer business as sales and staff double. Lockdown with family (three grown children, ninety year old grandparents and Bingo) puts intergenerational play and communication skills to the test.
WHO WE ARE
We believe that being able to tell a story, express your feelings, and speak up for yourself and others are basic skills that need to be nourished throughout one's life. Our products teach and reinforce these skills while providing opportunities to connect with others. eeBoo celebrates the gloriousness of diversity and difference, and our thoughtfully designed products respect the intelligence, curiosity, and developmental needs of children of all ages and learning levels.
Respect and Diversity
eeBoo wants everyone to be able to recognize themselves in the illustrations we commission. At every developmental level, we have always offered images that normalize inclusion and encourage empathy across our beautiful differences.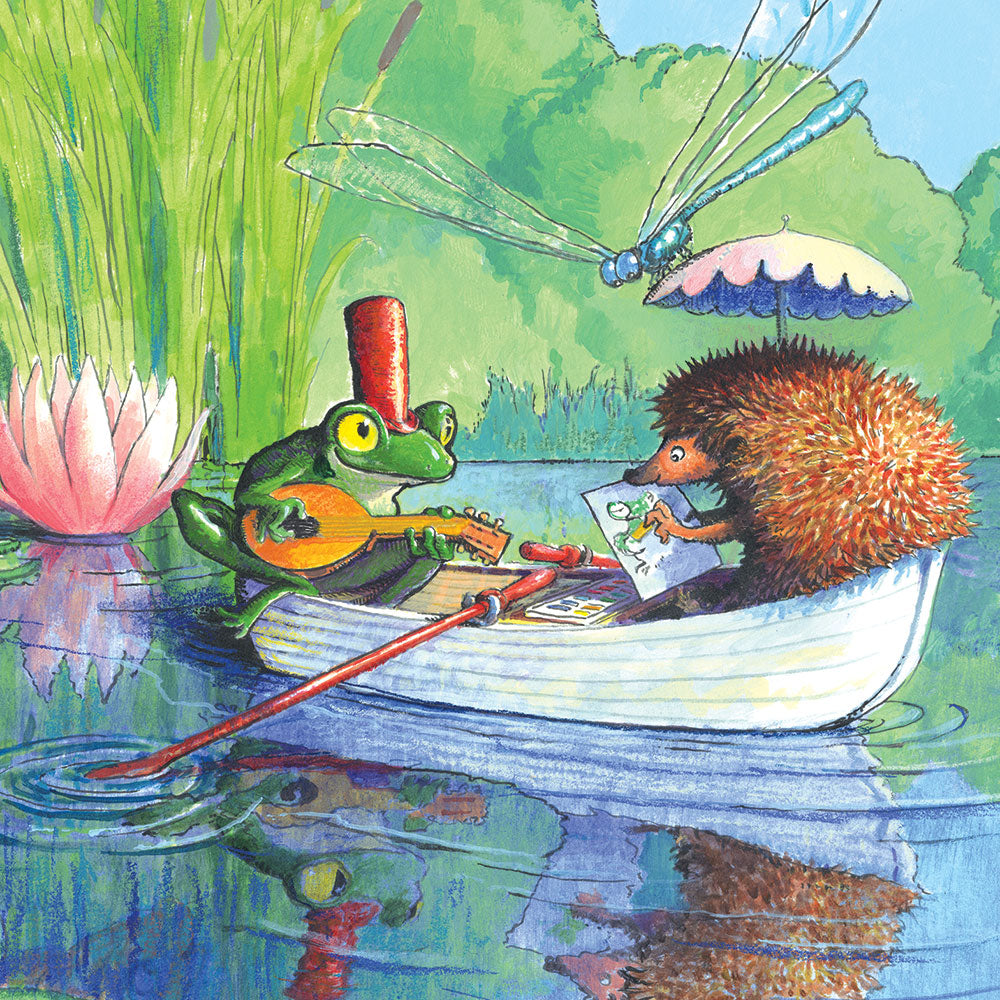 Art Work
eeBoo wants everyone to be able to recognize themselves in the illustrations we commission. At every developmental level, we have always offered images that normalize inclusion and encourage empathy across our beautiful differences.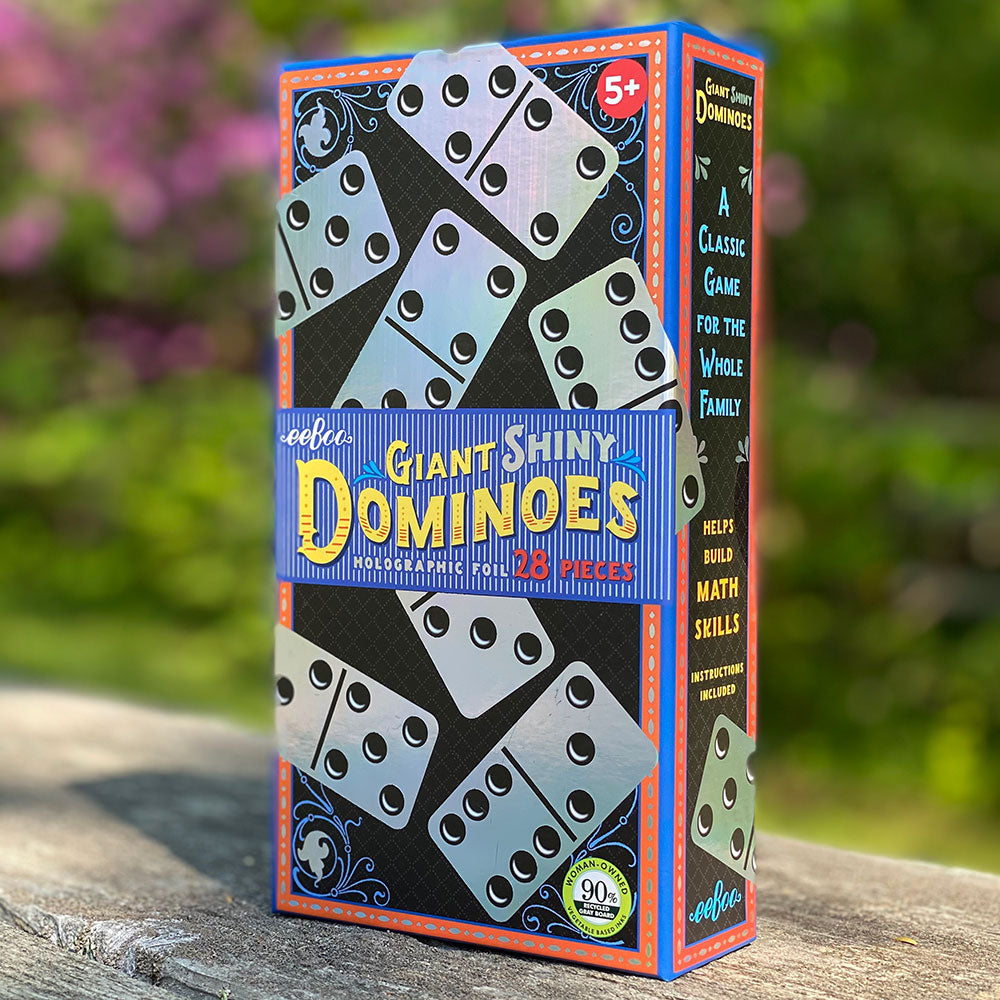 Design
As designers, we draw our inspiration from the rich history of textiles, folk art, and art history, scouring flea markets for bits of beautiful ephemera: Russian candy wrappers, patterns on old china, early engravings, and forgotten graphics that we creatively reimagine. An eeBoo product is immediately recognizable because of the depth of our design and the breadth of our influences.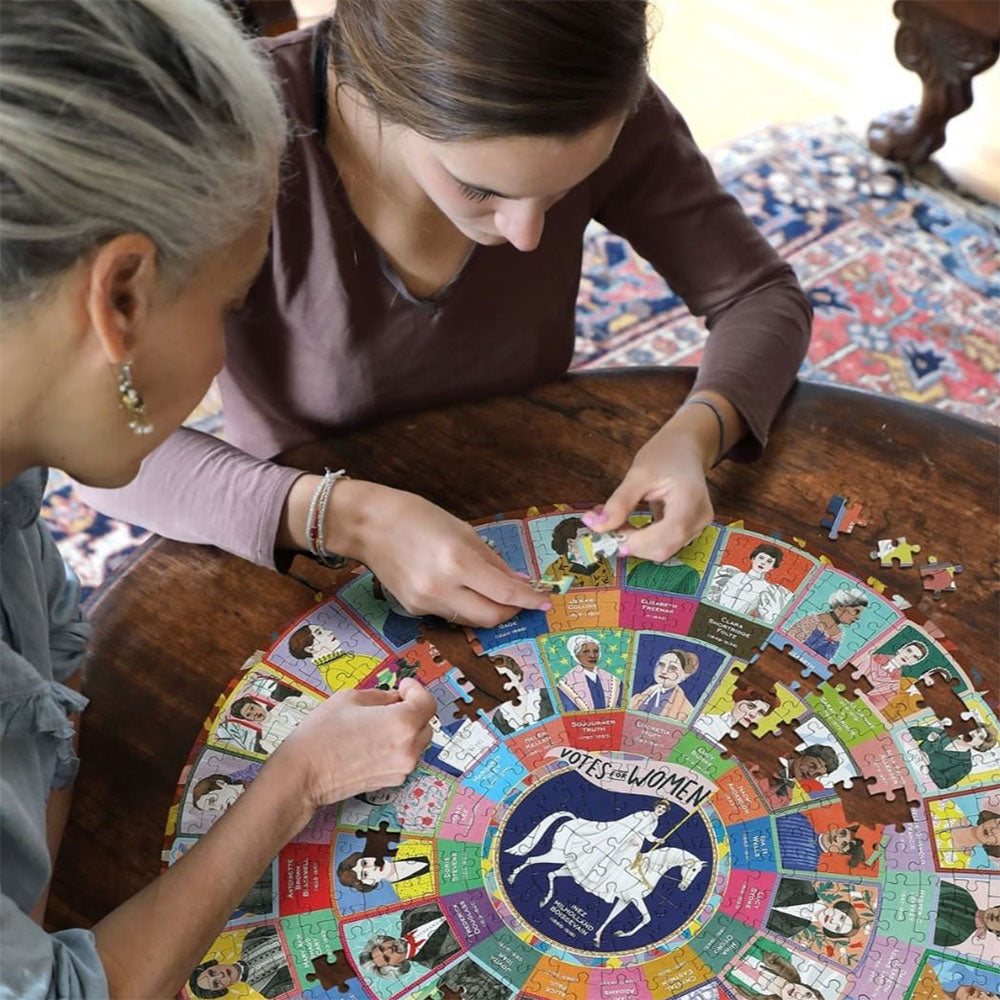 Intergenerational & Screen Free
Our traditional play formats are ideal for family time; they promote conversation and offer Old School fun across generations without the use of technology.
Experience & Expertise
eeBoo products are developed in consultation with educators, psychologists, writers, artists, parents, and children. In this open, dynamic process we try to practice the values we espouse, carefully listening to our collaborators and arriving together at the best outcome: products that will engage, delight, challenge, and inform.