Regular price
Sale price
$15.99
Unit price
per
Sale
Sold out
100% Safe and Eco-friendly

Designed with Independent Artists

FREE Shipping Over $60
Emotional literacy provides an essential foundation for empathy, socialization, and self-understanding. Use eeBoo's How Am I Feeling? conversation cards to interpret facial expressions and inspire conversations about what makes us feel the way we do, improving our emotional intelligence. The 48 cards deploy award winning artwork, by Saxton Freymann, delightfully demonstrating a broad range of emotional fruits and vegetables with no age, race, or gender.

Helps develop empathy and observational skills while examining friendly illustrations depicting emotional dynamics in a variety of situations. Conversation Cards cultivate valuable communication and analytical skills while building an essential foundation for social and emotional learning.


Age: 3+
Card Size: 48 durable flash cards, 2 parent cards, 4.5" x 6"
Box Dimensions: 6.5" x 5" x 1.25" 
Illustrator: Saxton Freymann 
Awards: Winner of the Oppenheim Platinum Award and SNAP Award
QUALITY GUARANTEE

+

-

We want you to be happy and satisfied with your eeBoo product . If we do not meet your expectations in either quality or design, we want to know and invite you to contact our friendly and helpful customer service department. We are committed to getting you an eeBoo or Piece and Love product that you will love. Please click here if you would like to report any concerns.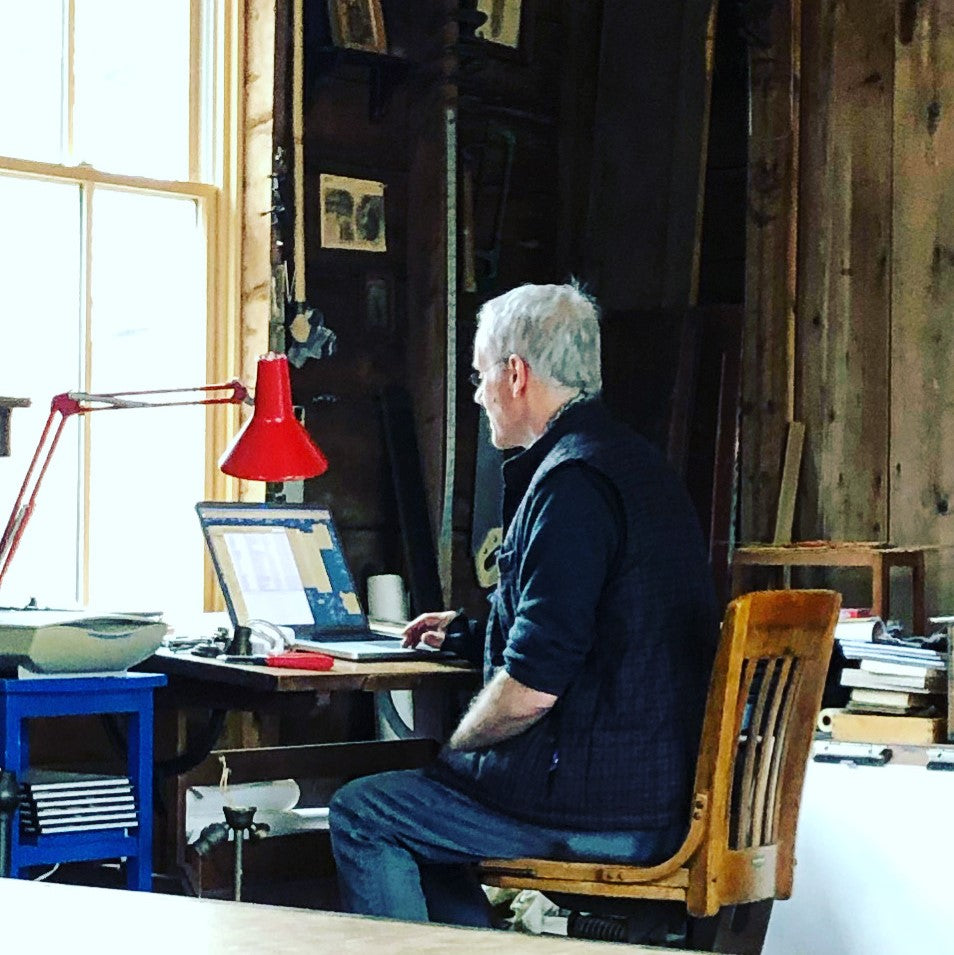 Listen to the Artist's Playlist
Each of our artists shares a curated playlist for you to puzzle along to.
View full details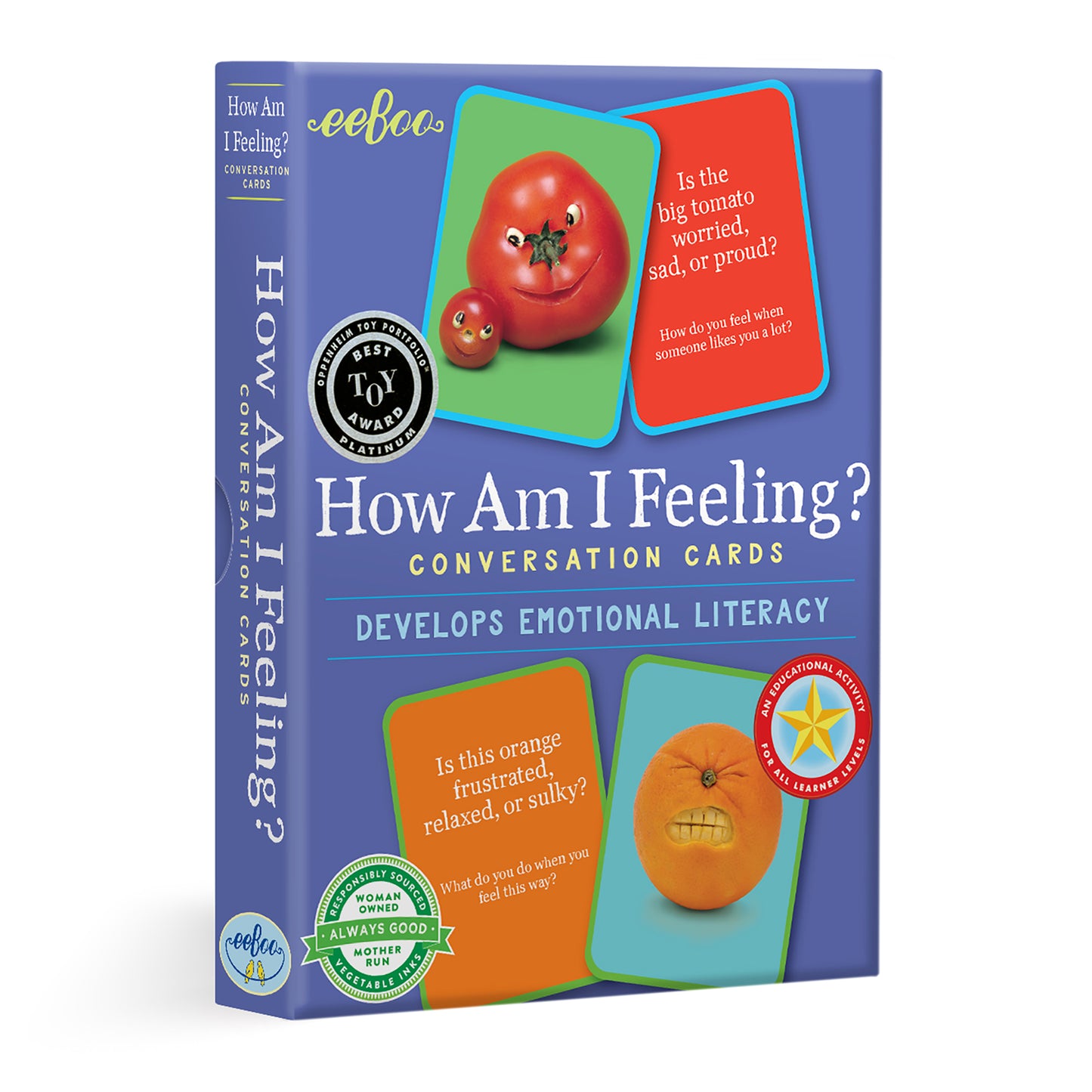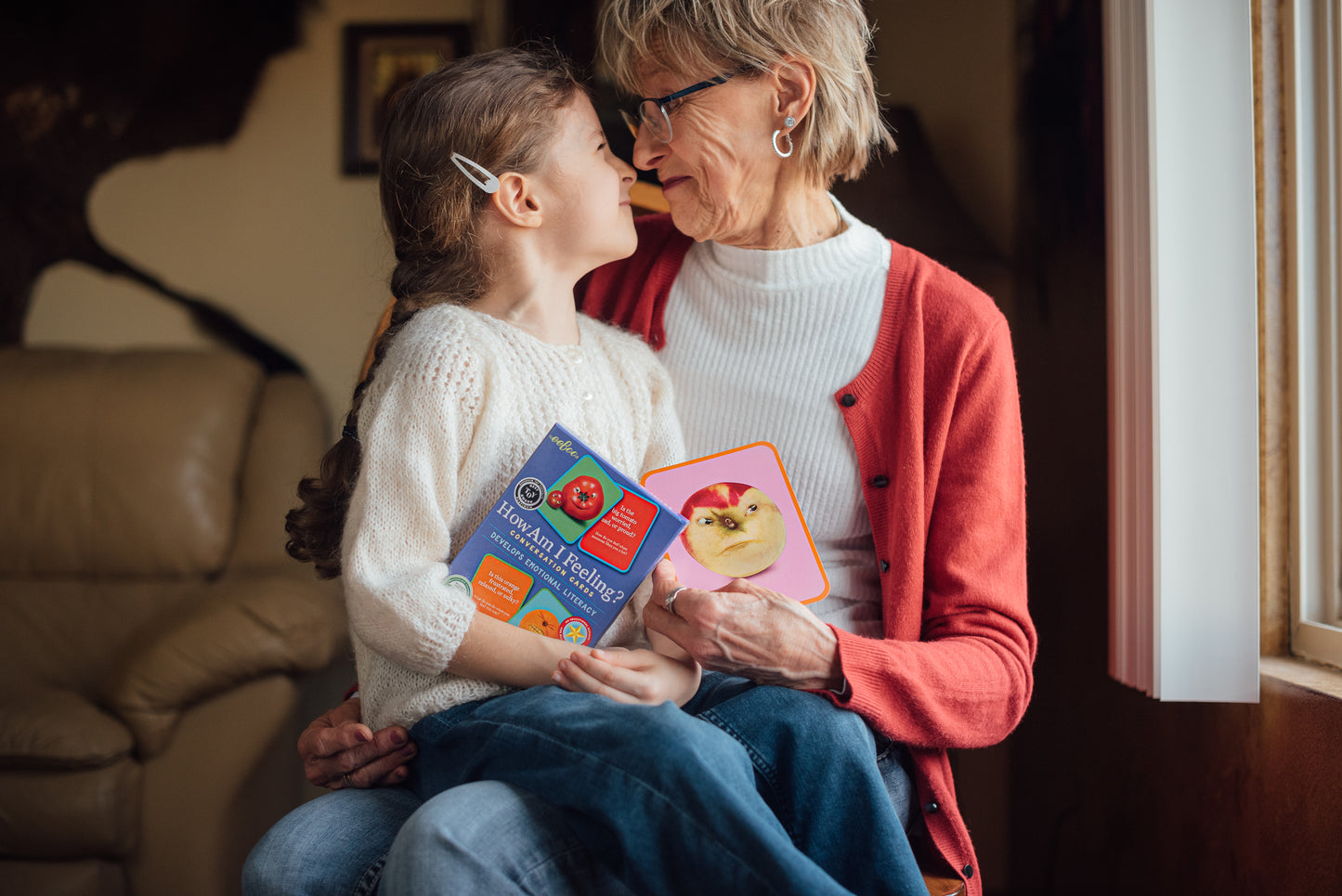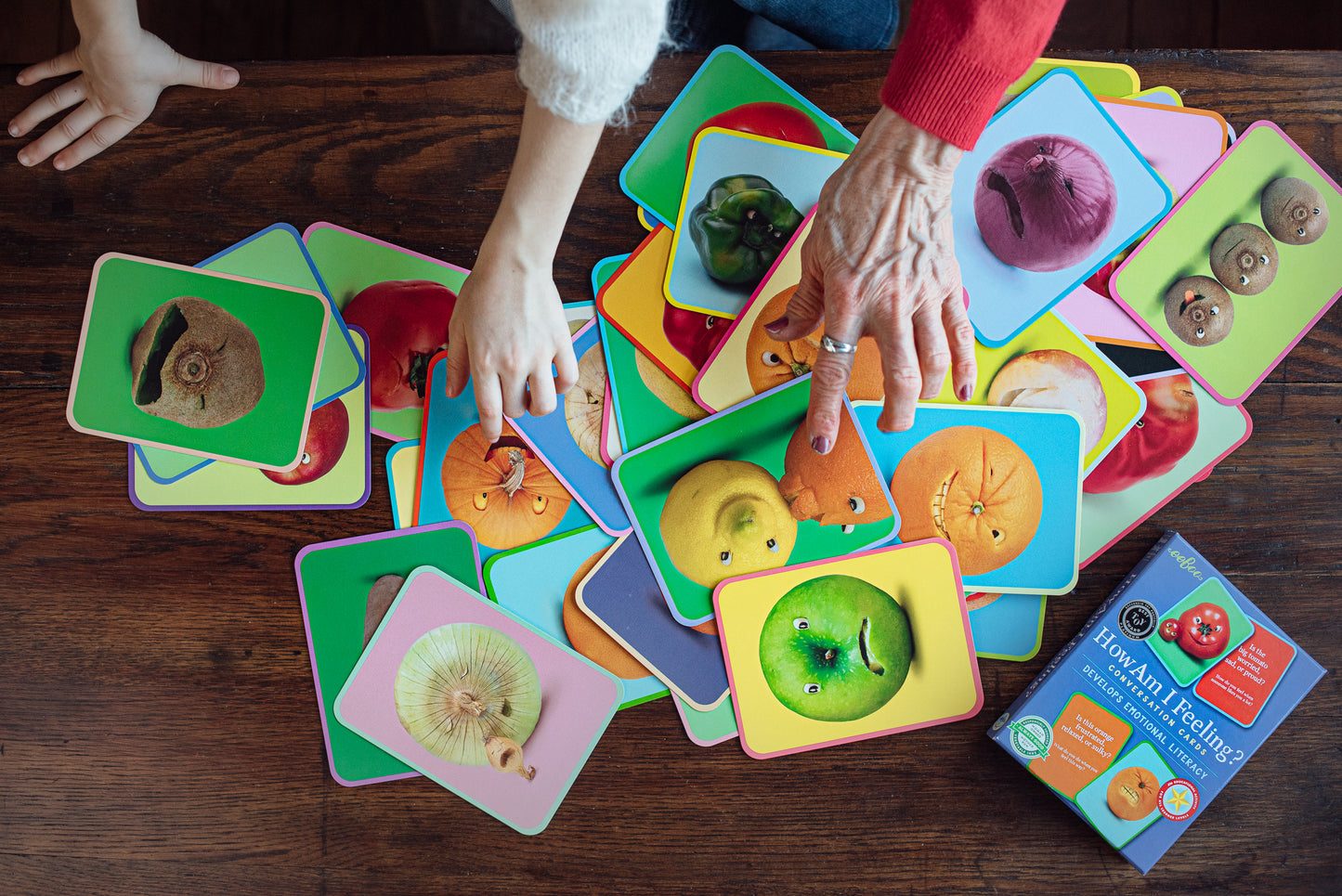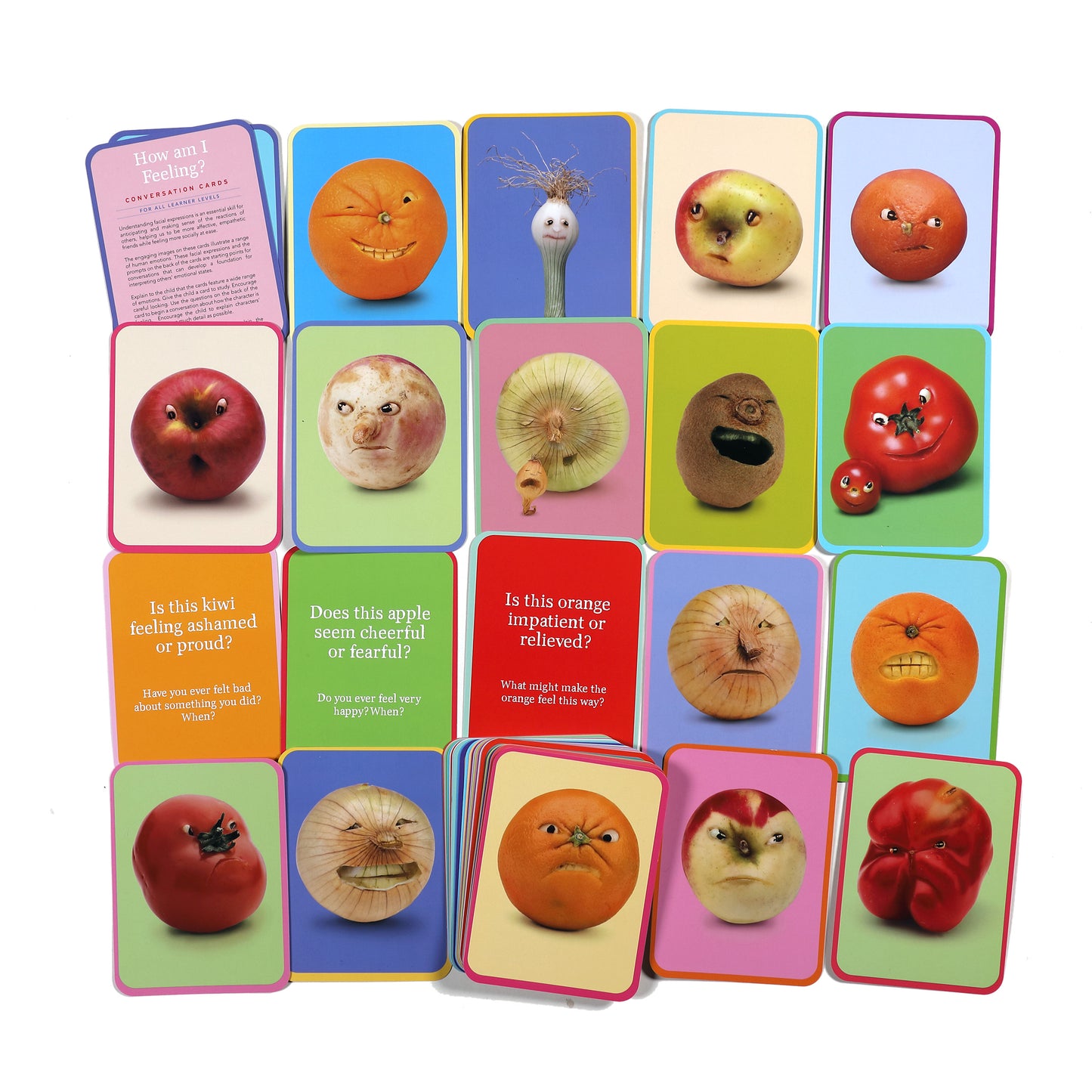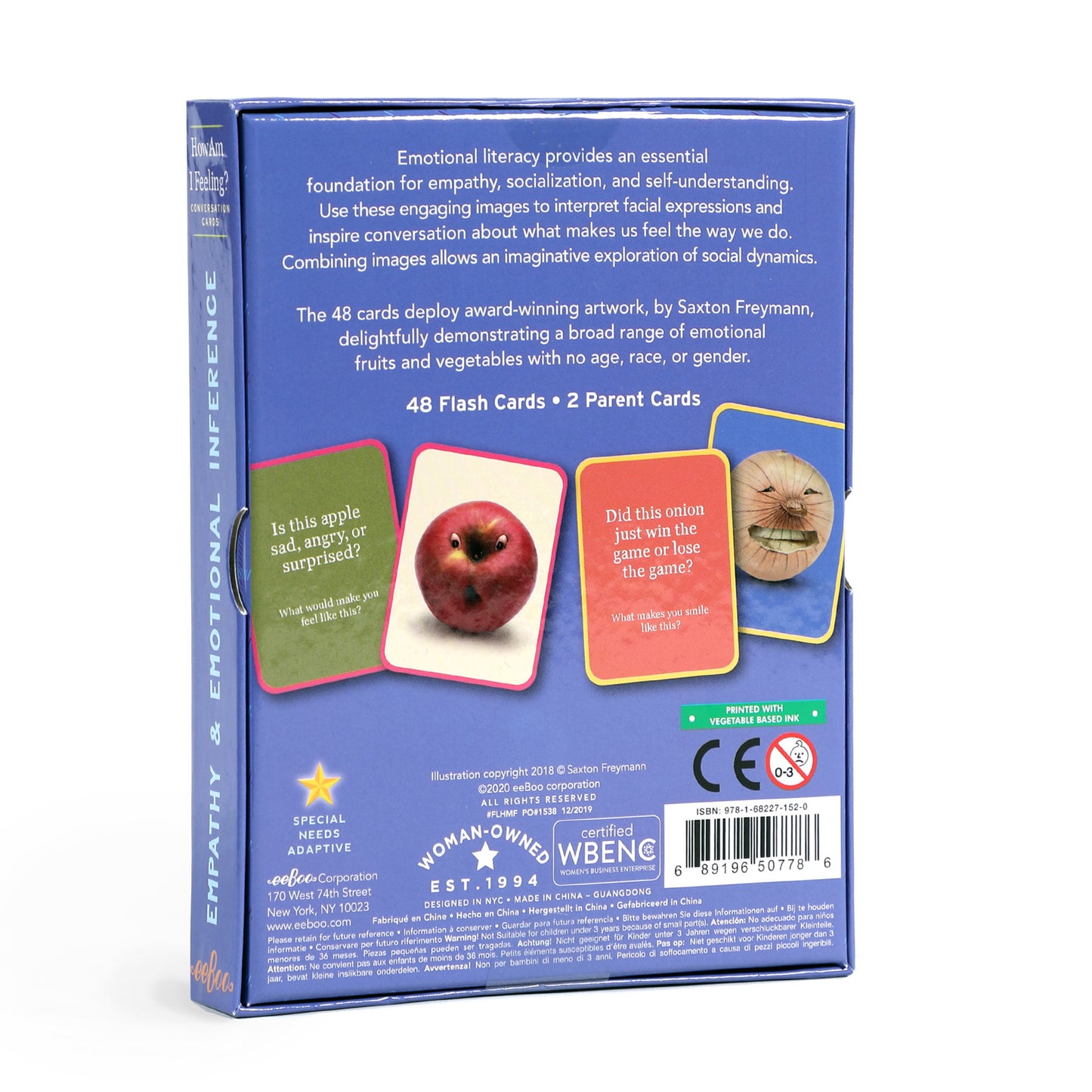 CUSTOMER REVIEWS
My kids love these!
My 8, 6, and 3 year old love these hilarious cards. I try to do 2 or three per day and they always beg for more! Such a great idea and well done concept. Thanks so much!
A little disappointed...
I am over the moon with the conversation card sets. I owned two others, which I have used both with my own kiddos as well as those I see for play therapy/counseling services. I was super excited to see this set in my local B&N store; not able to look through the cards prior to purchase. When looking through the cards at home, I felt caught off guard by how odd/slightly off-putting some of the fruits' faces were -- particularly the ones that had angry, irritated, or upset faces. On the front of the box, the smiling tomato looked adorable and the angry orange did not look too upsetting. I work with all ages of children that this set is appropriate for -- but even I as an adult could not look at the fruits' faces for long without needing to look away. I am sure that this may not bother most people, but I will return this set to pick out another. Like I said, I LOVE the brand and the other sets I own. This set just was not for me.
Dear Brittney G.,
Thanks for taking time to write, and thank you so much for your enthusiasm about our line of Conversation Cards. It is good to know that they are appreciated and useful.
I cannot dispute your own visceral response to the Play With Your Food faces, which I created over 20 years ago. In their defense, the images have won numerous awards, including an American Psychological Association's Gradiva award back in 2000, and the images have received consistently high praise from teachers, psychologists, therapists, parents and children.

I wholeheartedly agree that the full spectrum of emotional facial expressions can include disturbing and extreme configurations, and it is challenging to include the full scope of emotional expression without getting into some scary visual territory. The food images were my attempt to offer maximal nuance and subtlety while offering faces that are as unthreatening as possible—while having no gender, age or race.
I have heard children open up and share amazing things in response to these images, and I wonder if you might be pleasantly surprised if you gave them a try. Meanwhile, I am delighted that you find the other cards so successful. We would like to send you a complimentary set of one of our other conversation cards. Thanks so much for writing.
Best Wishes,
Saxton Freymann
About the artist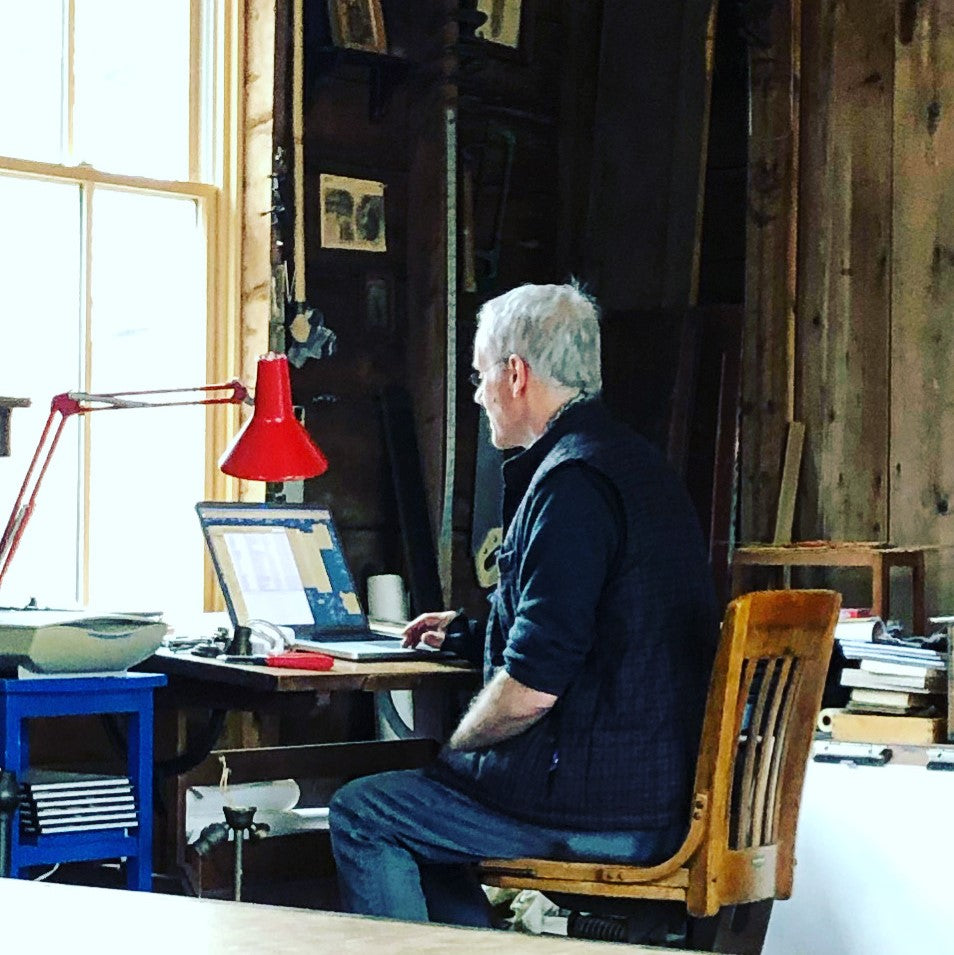 About the artist
Saxton Freymann is the author and illustrator of many books featuring photographs of characters conjured from fruits and vegetables. He has also been associated with eeBoo corporation since it was founded by his wife, Mia Galison, over 25 years ago.  Thanks to Mia, Freymann is the adoring father of three wonderful children.
View all products illustrated by Saxton Freymann