"
Your puzzles are literally the highest quality puzzles out there. The fact that your woman owned and are proud of it is a bonus. But most important to me is your bold message of loving and prioritizing nature. I have never felt so good about spending money on entertainment in my entire life. I tell all my friends about you and will continue to do so.
"
Aly
"
I have been buying Eeboo for 10 years. I found out about them when I started having grandchildren. We had a lot of fun with all of it. Now I am buying puzzles to work on with my dad. He has dementia, but is a great puzzler ❤️
"
Kim
"
What sets the eeBoo games apart is their quality artwork. When purchasing any item, I always look at aesthetics first and I think this guiding principle is especially important when choosing play equipment for children. Practical, well-ordered, and beautiful design is art education built into the object.
"
Elmore
"
eeBoo makes the best puzzles for kids. The pieces are a great size and wonderfully durable. The images are so lovely and sweet but also educational. There are multiple clues with help from the borders for kids to place the pieces. Even the backs of these puzzles are gorgeous. Don't be surprised if the adults dip into the kids' puzzle stash just to work these beautiful puzzles. 
"
Julie
"
I am a HUGE fan of
Eeboo Puzzles as they area of such high quality and have vivid colors. They are
my favorite puzzle company! I recently completed the Rome puzzle in 2 days!
Eeboo puzzles are addicting! In the last week I have completed 2 of their
puzzles and I am currently working on another one. I also love the square boxes
that are so easy to store and I like the sizes of their puzzles.
"
Kimberly
"
I think we own every 1,000 pieces puzzles you make! We love the quality.
The scenes are always interesting and beautiful to us. The colors are vibrant
and the pieces are easy to work with.

Continue making new puzzles please!
"
Linda
"
I find Eeboo puzzles fascinating as they all tell a story which makes
putting the puzzle together that much more fun! I really appreciate the quality
of the puzzle pieces. I try to do an Eeboo puzzle once a week and eagerly await
new additions to be added!
"
Kimberly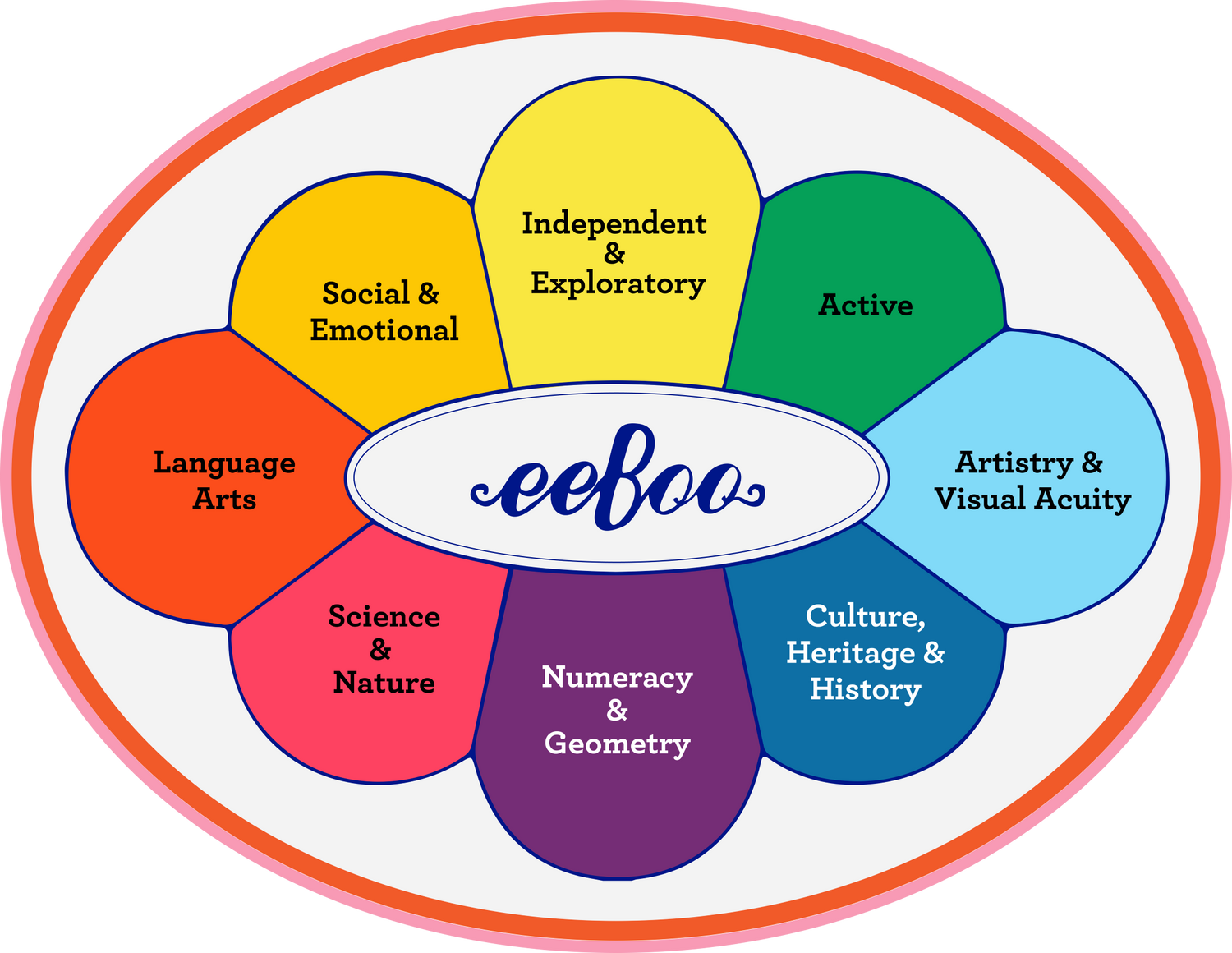 Develop the Whole Child
Our products build a foundation for independent creative problem solving, literacy, social navigation, cooperation, respect, and an appreciation of the planet we all share. eeBoo products are adaptable to a variety of learning levels and needs.
LEARN MORE
Woman Owned Mother Run
For over 29 years we have made high-quality, beautiful games and activities that reflect our personal commitment to family, community, cooperation, inclusion, respect, and the power of honest communication. eeBoo celebrates the gloriousness of diversity and difference. Our thoughtfully designed products respect the intelligence, curiosity, and needs of people of all ages.
LEARN MORE