Regular price
Sale price
$23.99
Unit price
per
Sale
Sold out
100% Safe and Eco-friendly

Designed with Independent Artists

FREE Shipping Over $60

Welcome to the Netherlands! This 1000 piece puzzle will transport you straight to Magical Amsterdam: wander the snowy streets, smell the freshly made 'Oliebollen' (donuts), and get your skates on upon the frozen canal. Each piece placed will take you closer to experiencing this Dutch treasure from the comfort of home. Artwork by Anisa Makhoul.
Piece Count: 1000 glossy pieces
Puzzle size: 23" x 23"
Illustrated by Anisa Makhoul
High Quality: a jigsaw puzzle for adults and families, with glossy, sturdy pieces, and minimal puzzle dust.
Sustainably Sourced: Made with recycled board and printed on FSC®-certified paper using vegetable-based inks.
Awards: Oppenheim Gold Award
Artist Playlist: Listen to Anisa's Piece & Love Playlist.


QUALITY GUARANTEE

+

-

We want you to be happy and satisfied with your eeBoo product . If we do not meet your expectations in either quality or design, we want to know and invite you to contact our friendly and helpful customer service department. We are committed to getting you an eeBoo or Piece and Love product that you will love. Please click here if you would like to report any concerns.
STAFF PICK

+

-

My favorite product this season is Magical Amsterdam. My grandparents are from the Netherlands and I have lots of fond memories of visiting Amsterdam. This beautiful puzzle captures the city and the holiday season perfectly – including the delicious Ollie Bollen treats! Lekker! - Amy. VP of Sales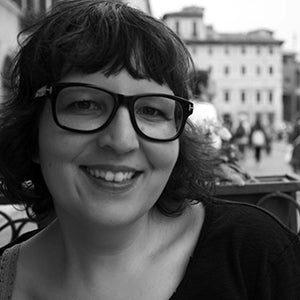 Listen to the Artist's Playlist
Each of our artists shares a curated playlist for you to puzzle along to.
View full details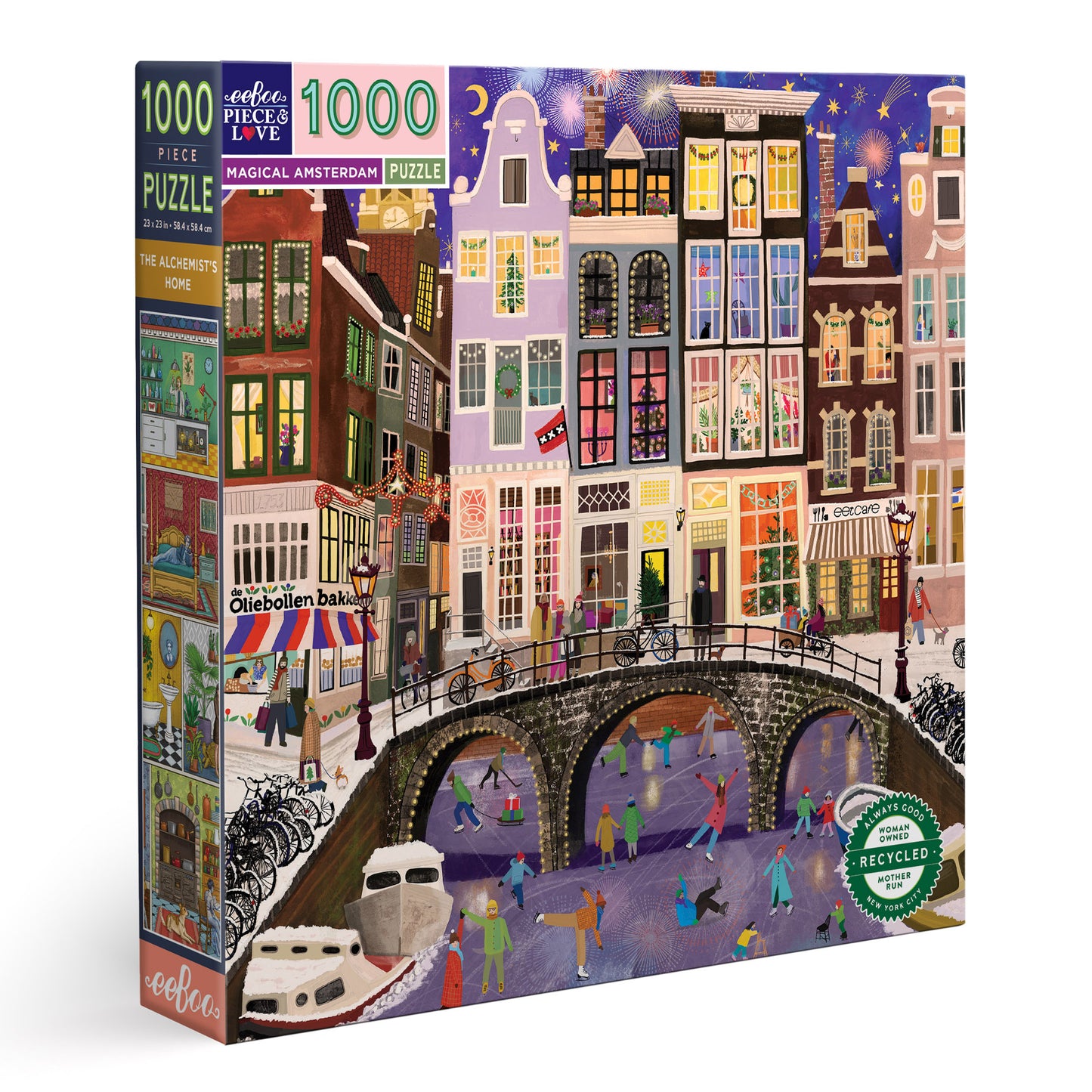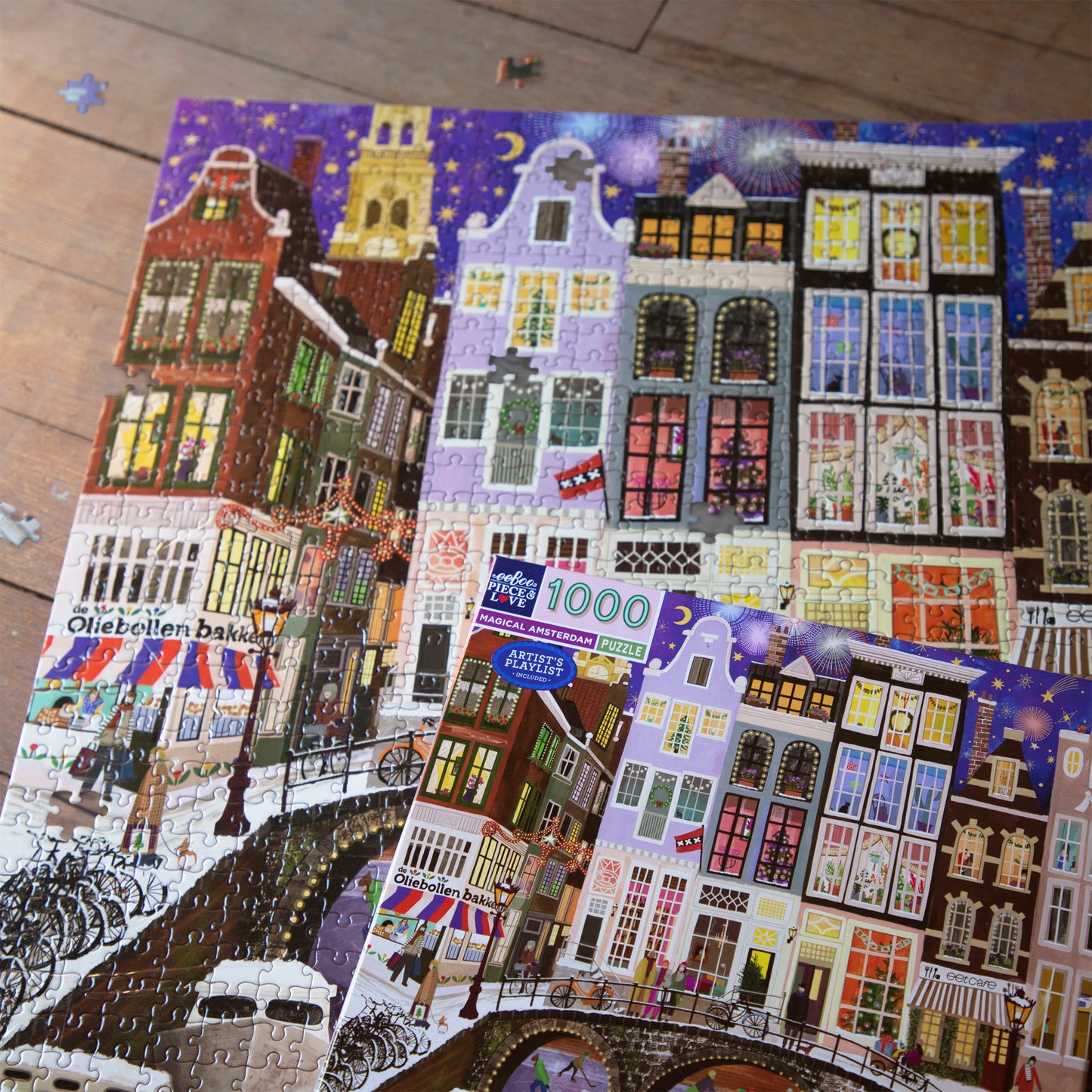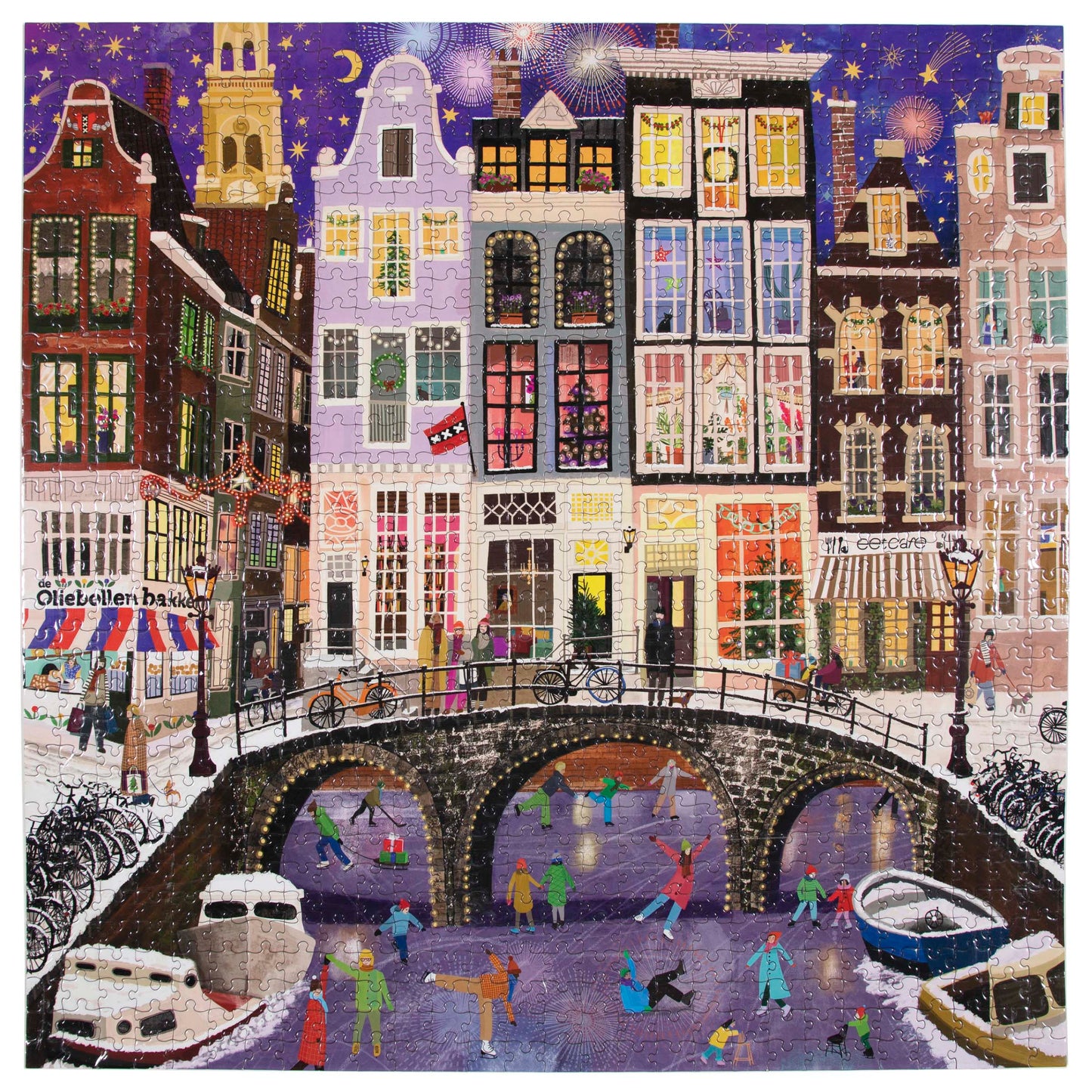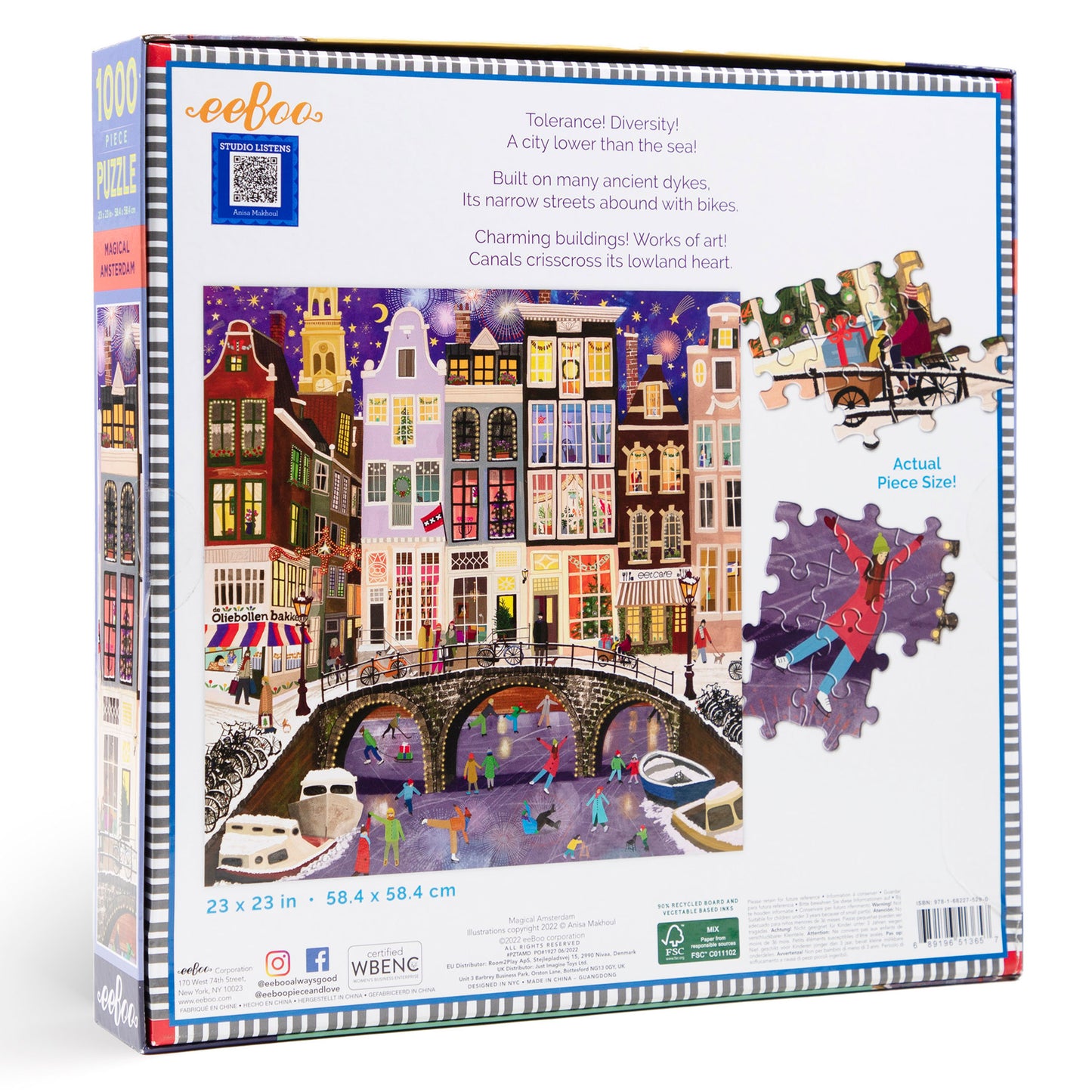 CUSTOMER REVIEWS
Another delightful eeBoo puzzle
Loved this puzzle! I've visited Amsterdam,, but never in the winter, so it was nice to see the canals frozen with the ice skaters. It was relatively easy, but so much fun to complete.
Magical Amsterdam puzzle
I love this puzzle in that it has many sections to work in. I do this with my husband and we don't get in each others way when there are sections to work with. It's challenging but not overly hard. The pieces are colorful and good quality. I love that it's a winter scene!!!!
Magical Amsterdam Puzzle - tons of fun!
This was such a fun puzzle to complete and it was magical as implied in its name. This puzzle was addicting and I finished it in 2 days. With each Eeboo puzzle, to me, they tell a story. They really make you wonder a bit more about all the characters and places in each puzzle. All the little details make them a joy to complete.
Highly recommend - nothing but FUN!!
Delightful!! What a treat to have a different perspective on Amsterdam!! Bicycles on the canal - certainly….but the canal is frozen and FULL of skaters!!! Holiday happiness - family & friendship and as always hours and hours of QUALITY time thanks to your QUALITY product.
I learned to ice skate on the river outside my childhood home - bringing back memories - thank you!!
About the artist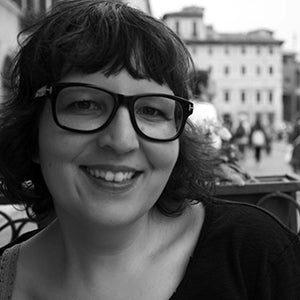 About the artist
Anisa Makhoul is a certified travel bug, which serves as a major inspiration for her works. Anisa used to design and screen-print her own line of clothing, but when her family moved to Amsterdam in 2013, she started to paint. Anisa is now living in Portland, Oregon and continues to be inspired by other cultures.
Listen to Anisa's Piece & Love Playlist:
View all products illustrated by Anisa Makhoul